Glamping offers the fun and adventure of camping but with all the modern conveniences and comforts of a resort.
It has become quite the trend for those who want to be out in nature but don't want to go through the inconvenience of setting up a tent.
Glamping is a fantastic way to bond with loved ones, sleep in unique accommodations, and enjoy fun outdoor adventures. 
Here are some tips for an amazing glamping getaway.
Picking the Best Time to Go Glamping
Glamping can be fun any time of the year. However, some are distinctly better than others. You'll have more fun glamping during the warmer seasons, such as spring, summer, and fall.
If you want to make the most of the experience, the fall season is your best bet. Glamping from late September to early October allows for a more enjoyable glamping experience.
Aside from the few crowds and cooler temperatures, the fall season presents incredibly stunning scenery, which makes spending time outdoors even more delightful. As the leaves change and fall from trees, nature offers a magnificent display of beauty.
In addition, glamping in the fall means you will not have to deal with the freezing weather that you'll experience in the winter or the excruciating heat that summer brings. 
Summer is also an ideal time for glamping. However, expect to share the glamping site with a crowd of families. Kids are out of school, and the weather is perfect for outdoor activities.
It also means that some of the best glamping sites will be full. If you are planning a glamping holiday in the summer, be sure to book your stay as early as possible.
The Best Things to Do Whilst Glamping
Glamping is the perfect opportunity to get outdoors and enjoy nature's beauty. It's also a lot of fun, especially when you share it with your loved ones.
Make your glamping adventure more enjoyable by planning outdoor activities everyone will love. 
Hiking is one of the best things to do while glamping. Many glamping sites are in nature parks with scenic trails for all levels of hikers. Aside from enjoying the beautiful sights, hiking is good exercise for adults and kids.
Some paths will lead you to a picnic area, so don't forget to pack some snacks. Having a picnic is a fun way to bond and enjoy nature.
When nighttime comes, gather everyone for stargazing. Many glamping sites are in the countryside, with hardly any light pollution, allowing you to enjoy clear skies. You might even be lucky to spot the Milky Way on clear nights.
Aside from stargazing, another fun activity to enjoy at night is making s'mores. Many glamping sites have fire pits for you to gather around and make S'mores. It's a fun activity, especially if you have kids with a sweet tooth!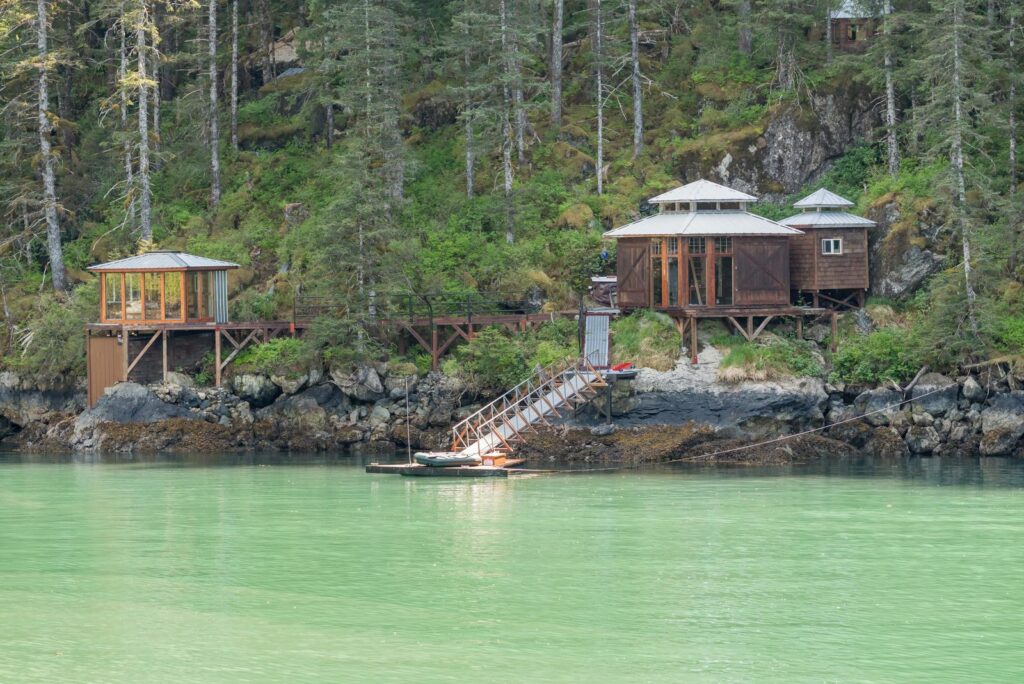 Choosing your Accommodation
The glamping site can make or break your glamping experience. Therefore, ensure you choose the best glamping accommodations. Thankfully, you'll find plenty of excellent glamping getaways in England, perfect for those seeking variety.
Depending on your needs and interests, you can book something luxurious, dog-friendly, family-friendly, or with amenities for couples, and much more. 
The location is the first thing to consider when looking for a glamping site. Do you want to sleep surrounded by mountains or wake up to the sounds of ocean waves?
Would you prefer a place that offers opportunities for discovering wildlife? Some glamping sites are in remote locations, so you may need to consider transportation and how long it takes to reach them.
The amenities are some factors to consider when looking for the best glamping site. If you are a family, look for sites that offer amenities for kids, such as playgrounds and other activities to keep them entertained.
Couples on a romantic getaway may want to choose an adult-only glamping site. And if you're bringing your pets, a pet-friendly glamping site is what you need.
Another thing to consider when looking for glamping sites is the type of accommodation. Glamping can come in many forms. While luxury canvas tents are the most common, you will also find yurts, tepees, treehouses, cabins, and other unique options.
What to Pack for a Glamping Getaway
The variety of glamping sites means that the things to pack for your trip will differ depending on the type of accommodation you will be staying in, along with factors like the weather and the activities you will do. But in general, these are the items you should bring:
Clothing and Accessories:
leggings/hiking pants
hiking boots
flip-flops
comfortable slip-ons
swimsuit
sunglasses
hat
towel
jacket
Outdoor Gear:
flashlights
headlamps
reusable water bottles
lanterns
sunscreen
bug spray
first aid kit
backpack
Other Glamping Essentials
toiletries (some glamping sites may provide this for you)
books
extra blankets
camera
phone chargers
snacks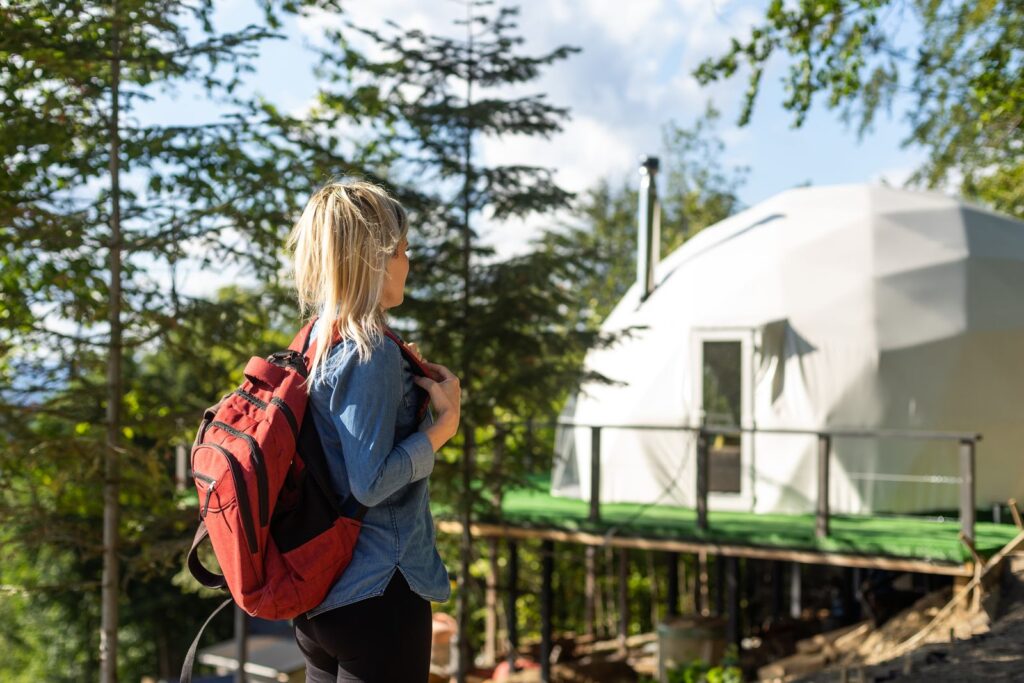 Where to Go for a Glamping Break
With glamping being so popular, you'll now find many incredible sites worldwide, especially in Europe and England, giving you numerous options for your glamping getaway.
England is a fantastic place for a glamping getaway, home to hundreds of excellent glamping sites. Some are in spectacular national parks, while others are near the ocean or a lake in stunning natural surroundings.
Cornwall is one of the best places to go glamping in England. Famous for its beaches, Cornwall offers glamping accommodations of all types, shapes, and sizes.
Couples looking for a romantic escape can stay in one of the fabulous treehouses at The Hyde, nestled deep in the Cornish woods and only a short walk to the beach.
Italy is another European country renowned for its spectacular natural beauty, making it an excellent destination for a glamping getaway.
You'll find the best glamping sites in Venice, such as Glamping Canonici, which offers gorgeous tents for up to six guests, an ideal choice for families.
France is also home to some of the world's most stunning glamping sites, such as these luxurious bubble tents at Attrap'Rêves Bubbles, situated in a lush pine forest in Provence.