Considering staying in a Safari Tents in Yorkshire but unsure which are the best Yorkshire Safari tents to choose to stay, its hard to know where to begin.
We have compiled a list of the best Yorkshire Safari tents available. So if you are looking for a Safari tent in Yorkshire, check out:
9 Stunning Safari Tents Yorkshire Has To Offer
Coulter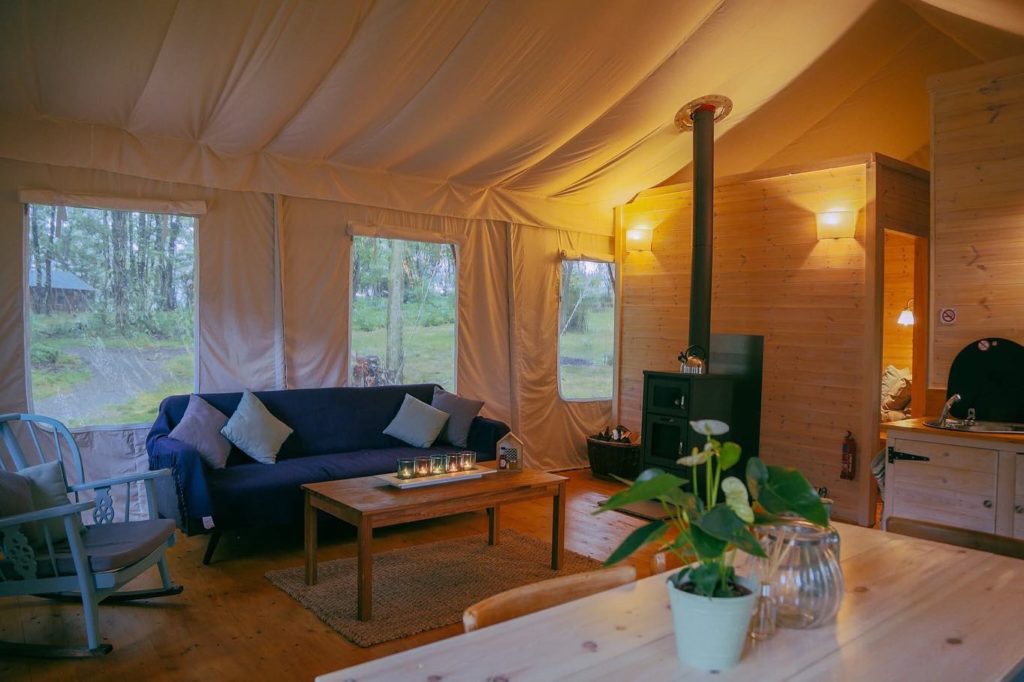 Thimbleby, North Yorkshire, DL6 3PY
Coulter is a rustic styled safair lodge, tastefully decorated with reclaimed wood from a disused local sawmill , and soft furnishings.
The tent features a double bedroom, double bunk and single bed. A bathroom with bath/shower, toilet and sink. A large living dining area with log burner/oven.
There is also a kitchen and outside area with a deck, seating and barbecue. The lodges all have hot running water, electric lighting and plug sockets, a large fridge, sink with gas hob, toiletries, towels, and bedding provided.
For more information visit Coulter
Kingfisher Lakes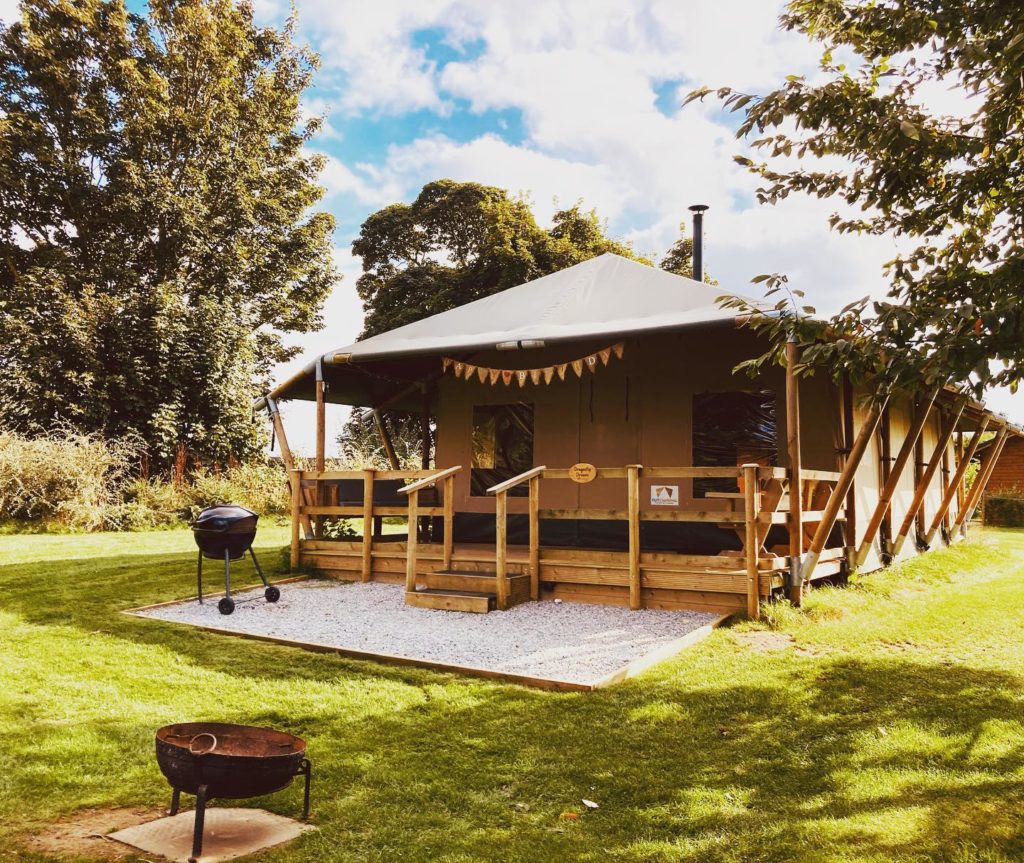 Corner Farm, Burshill, Hempholme/Mill Lane, Brandesburton, Driffield YO25 8NA
Kingfisher Lakes is the ideal getaway; nestled in between two beautiful lakes in rural East Yorkshire, you will feel a million miles away from it all.
Dragonfly Dreams is the largest safari tent at Kingfisher Lakes with 3 bedrooms separated by wooden walls, it can comfortably house 10 people.
Hare's Hideout and Swallow's Snug are perfect for families, they have two bedrooms separated by canvas; a living area and a covered decking outdoors. Otter's Den is the newest addition and can sleep 7 people and is closest to the shared kitchen area.
For more information visit Kingfisher Lakes
Masons Campsite

Appletreewick, Nr Skipton BD23 6DD
The Safari Tents at Masons Campsite offer a cabin-like layout and can sleep a family of 6. The bedrooms, living area and dining veranda are fully contained under one roof, along with all of your cooking equipment.
The facilities block is open all the time with hot water available for showers and washing up and underfloor heating to keep your feet warm.
There is a disabled bathroom which is fully accessible by wheel chair and baby changing.
For more information visit Masons Campsite
Dale 2 Swale Glamping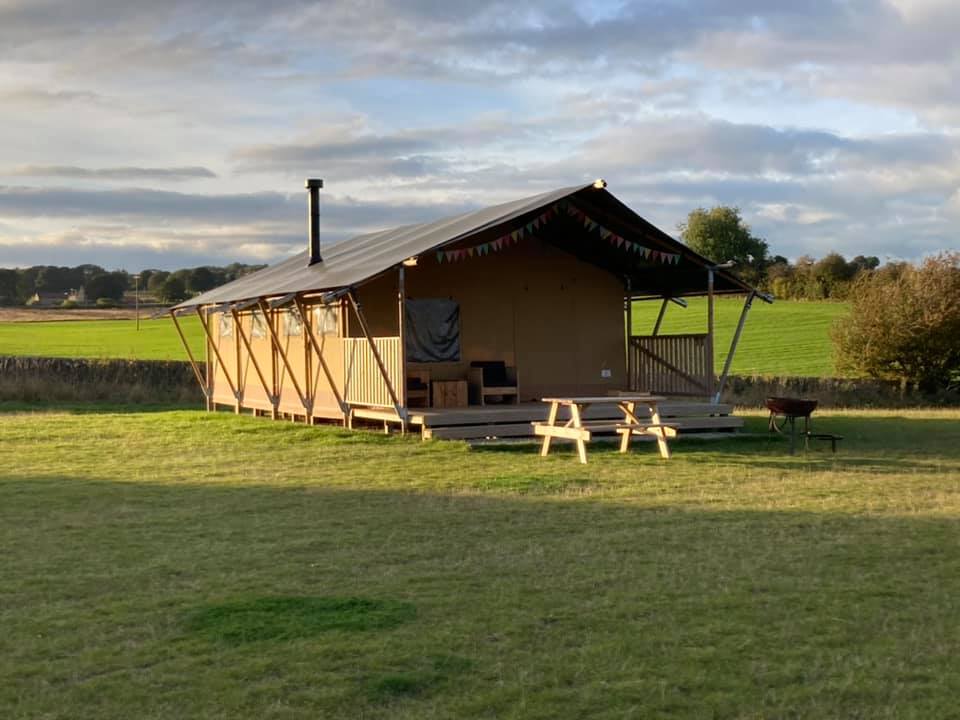 Union House Farm, Skeeby, Richmond, DL10 7EE.
Located just outside of the historic town of Richmond in North Yorkshire is dale 2 Swale glamping.
The safari tents are able to sleep up to 6 people and come with a king-size bedroom, a twin bedroom and a cabin bed, living area, dining area, toilet, shower and a log burner and you will find a fire pit outside.
You are situated close to National Heritage sites, local shops and cafes, theatres, cinemas, shopping centres or just stay with us on the farm and relax.
For more information visit Dale 2 Swale Glamping
Sheriff Hutton Ready Camp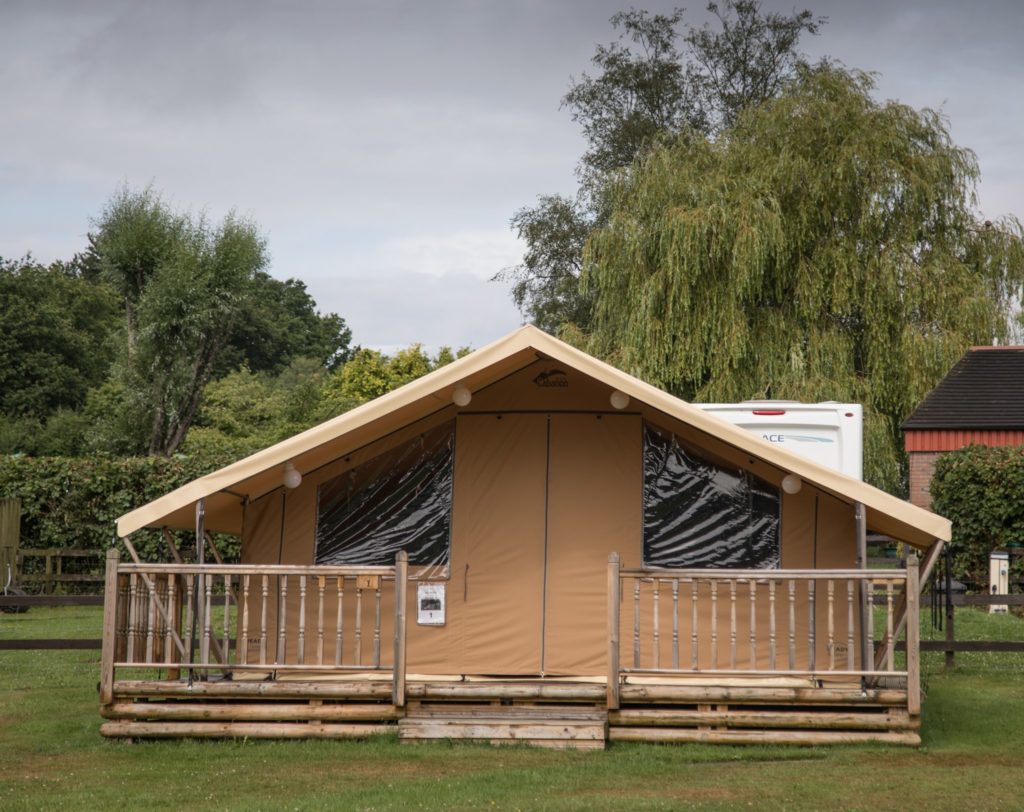 Bracken Hill, Sheriff Hutton, York YO60 6QG
Glamping in Sheriff Hutton places you in a fantastic location between the city, the coast and the Yorkshire countryside.
The campsite is within easy reach of historic York city, yet its fringe location means you won't miss out on a good night's sleep.
Add to that luxury accommodation with real beds, comfy furnishings in a safari tent, sleeping up to 6 people. You'll have full use of the campsites toilets, showers and washing-up facilities.
For more information visit Sheriff Hutton Ready Camp
Little North Field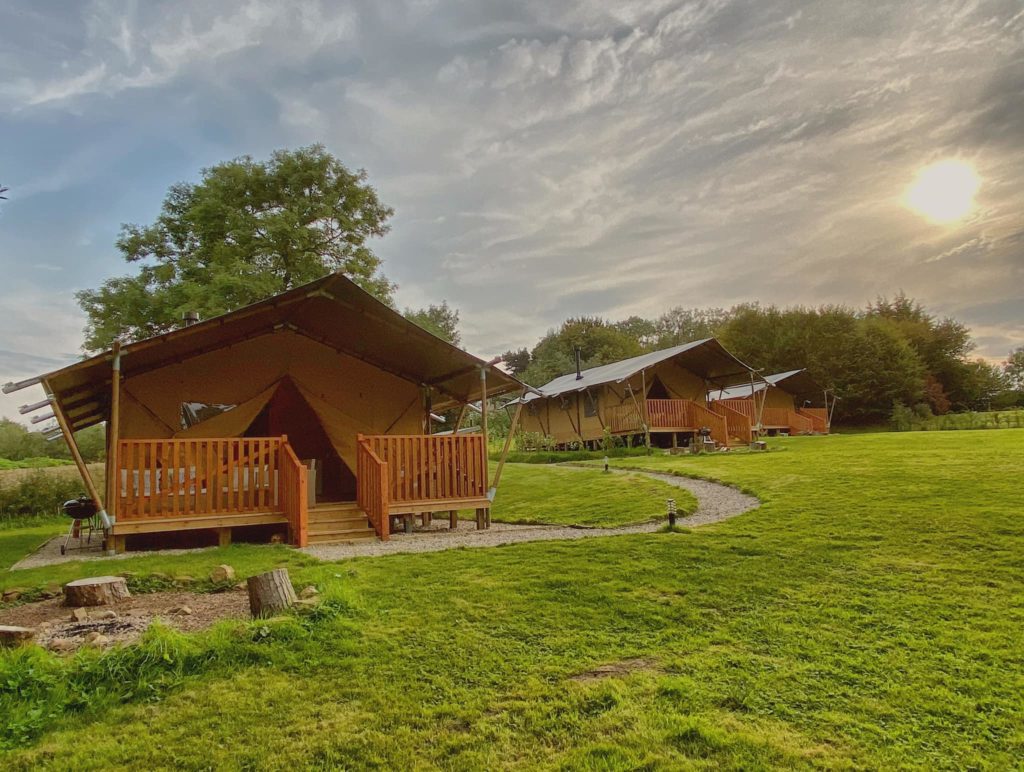 Fountains Rd, Harrogate HG3 3JN
A bespoke site, Little North Field is an ideal place to reconnect with nature. There are three bespoke safari tents,each individually designed to accommodate your perfect getaway.
Hedgehog Hideaway, Fox's Den and Owl's Hollow are three unique canvas lodges perfectly equipped and with a backdrop of rural Bishop Thornton.
The tents have 2 separate bedrooms, a fully furnished bathroom- shower, toilet and sink and a kitchen including fridge, microwave and hob. Outside is a sheltered veranda and outdoor firepit.
For more information visit Little North Field
Camp Katur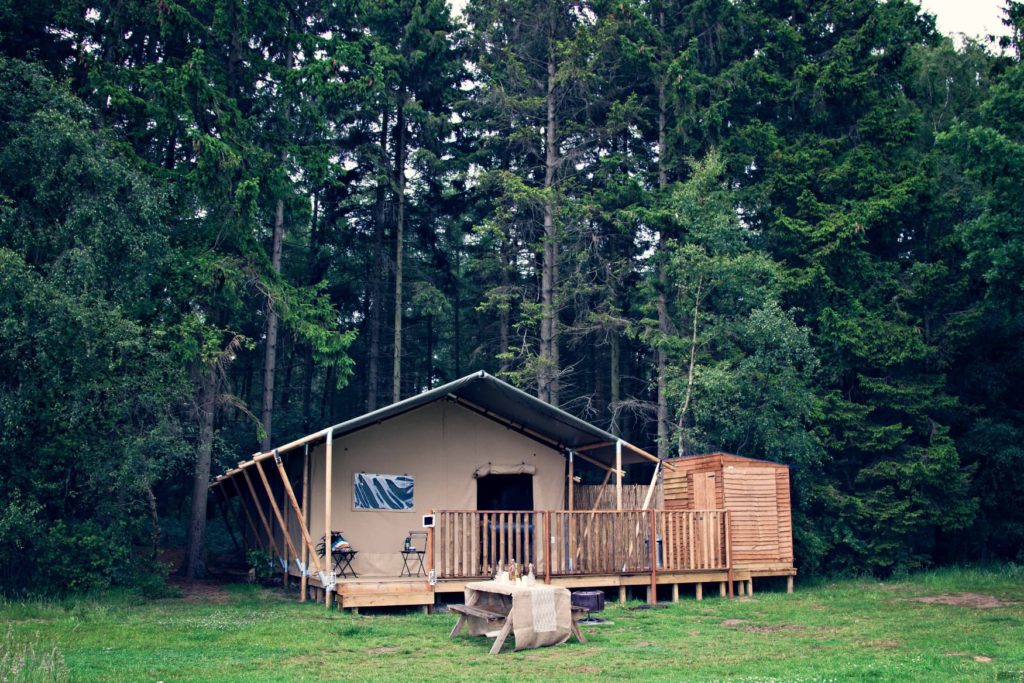 Kirklington, Bedale, DL8 2LS
There are 3 large Safari Tents at camp Katur, placed in an ancient forest facing the wildflower meadow.
The tents sleep between 6-8 people on real beds and each benefits from its own private toilet and shower shed.
Outside is a decked terrace overlooking the large meadow and a roll up porch. The list of things to do and see in North Yorkshire is endless!
For more information visit Camp Katur
Scarborough Camping & Caravanning Club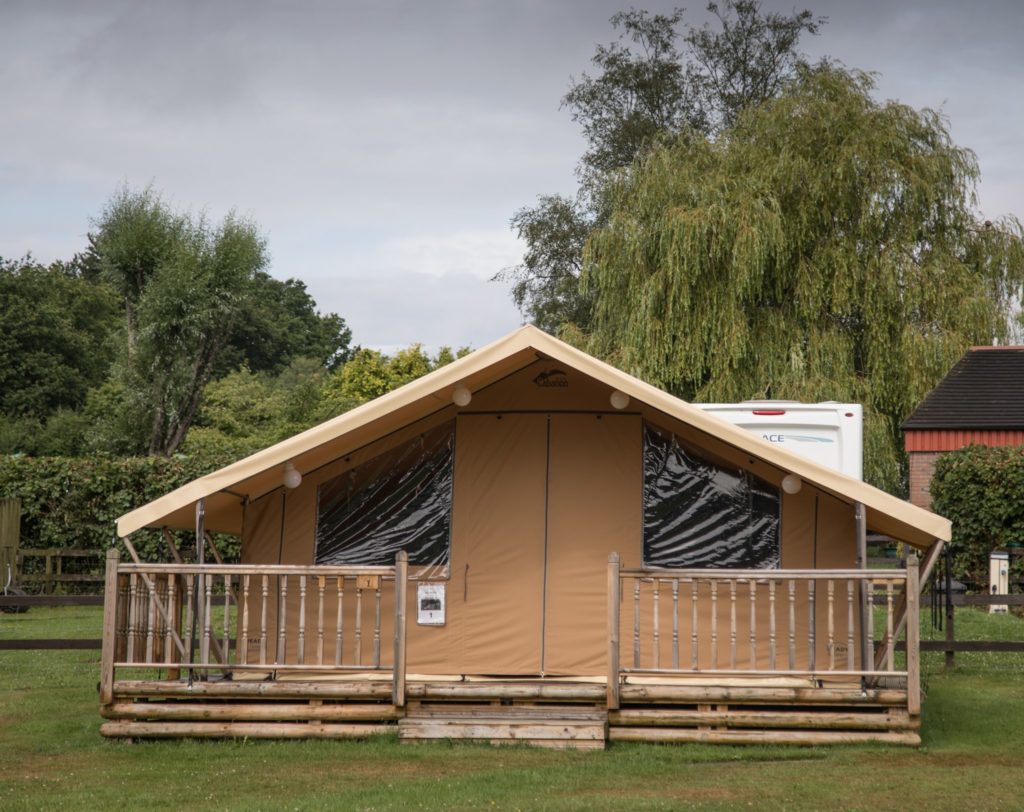 Field Ln, Burniston Rd, Scarborough YO13 0DA
These safari tents create cosy Bedouin-style accommodation in the seaside town of Scarborough.
The tents have comfy beds and your own private terrace and can sleep up to six guests. There is a double bed, bunk bed and a single bed, with a pull-out bed.
You'll have your own kitchen and dining area plus an outdoor veranda. The campsites amenities are available for your use including toilets, showers and washing-up facilities.
For more information visit Scarborough Camping & Caravanning Club
Riverdale Safari Tents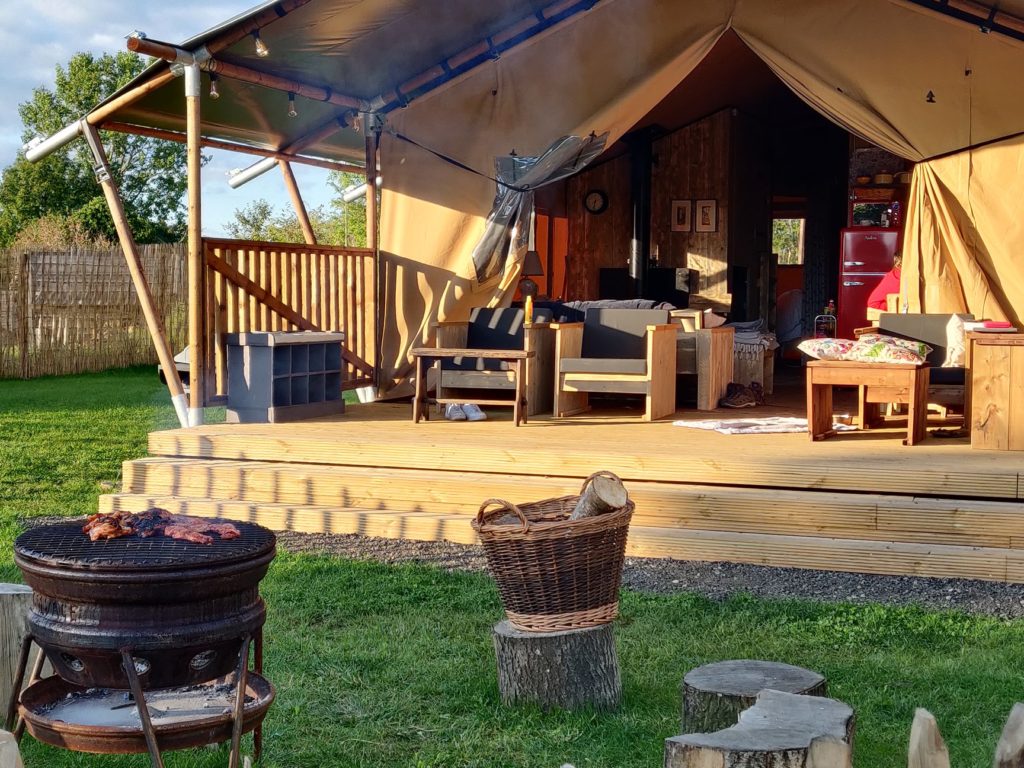 Riverdale Rural Holidays, West Tanfield, Ripon, North Yorkshire, HG4 5JG.
Riverdale has 4 luxurious Safari Tents which include a large log burning stove (unlimited free fire logs).
Solid wooden walls around the bedrooms, bathroom and kitchen, solid wooden flooring indoors and outside at the decking, a fully equipped kitchen, and even a large rainfall-style shower in the family bathroom.
The 2 or 3 bedrooms offer king-size doubles and full-size single beds. WiFi, also linked to your wide-screen smart TV. Outside, there is a gas-fired BBQ and a campfire fire pit with a grill on top.
From more information visit Riverdale Safari Tents
Looking for the same kind of accommodation in a different area, check out all the Safari Tents available