When we ask ourselves what the difference between glamping vs camping, we think directly of the price. The cost of a rental for bare camping pitches may vary depending on the region, the services offered, the number of stars of the campsite, etc.
But the offer and the type of accommodation remain similar, so you can easily establish an average price.
The term glamping can, on the contrary, refer to a very wide variety of accommodation offers.
Renting a mobile home or a bungalow on a campsite can be more expensive than a simple tipi in the middle of the wilderness.
But the budget for a stay in a luxury treehouse can exceed that of a 5-star hotel. Therefore, the price you will pay, will depend on the type of offer you are looking for and the services you prefer.
Also, the geographical location plays a big role in the total cost of the stay. Choosing to spend your vacation in a tent near a beach, a tourist village, or as part of a festival can be more expensive than renting a lodge with a local family. To find the best value for money, there is no magic formula. You have to look!
If you are wondering why you should go on a camping holiday, it might be that you associate camping with limited services and comfort. But in recent years, glamping has offered a premium alternative to camping. So what's the difference between glamping and camping?
The term Glamping refers to renting unusual or luxurious accommodation (tipi, lodge, etc.) in a natural setting. The aim is to offer holidaymakers better comfort while keeping the camping spirit.
Private toilets, comfortable bedding, running water, and electricity are some of the basic glamping services.
The main difference between camping and glamping is the different types of accommodation available. Here's what you need to know before making your choice.
The difference between Glamping vs Camping
Traditionally, camping accommodations are:
The tent;
The motorhome;
The caravan.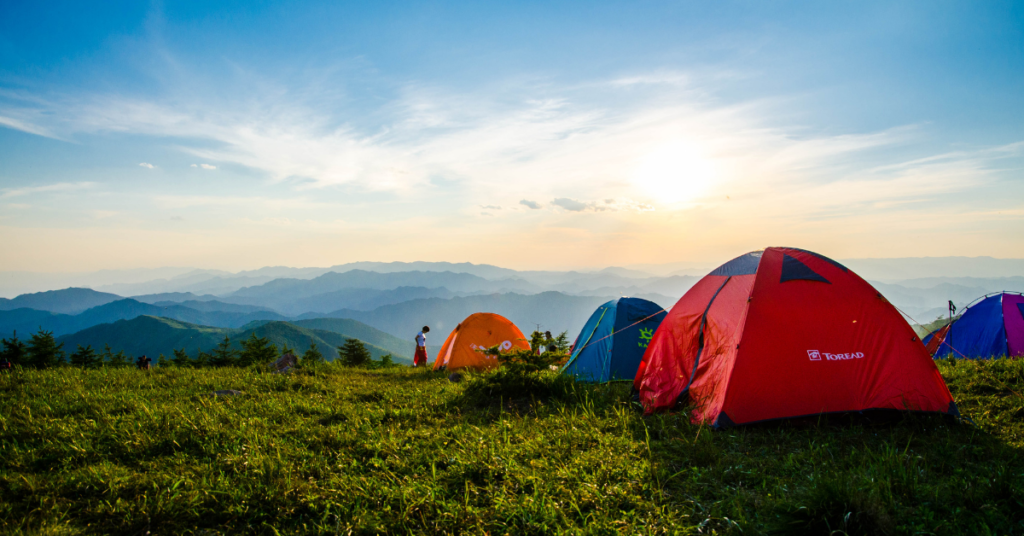 You bring your holiday "home" and just rent the location. Therefore, the comfort level and the stay's quality depend on the holidaymaker and his own equipment. Remember, however, that it is often possible to rent tents on a campsite.
As we can see, camping accommodation is essentially mobile. This means that it is more impacted by the elements (wind, rain, heat). Running after the awning, which flew up in the middle of the night, is an integral part of the risks of camping!
Glamping, on the contrary, specialises in the rental of accommodation ready to receive holidaymakers. Running water, private toilets, and comfortable bedding is the bare minimum. Some accommodations are now considered within the glamping offer.
The mobile home;
The bungalow;
The lodge.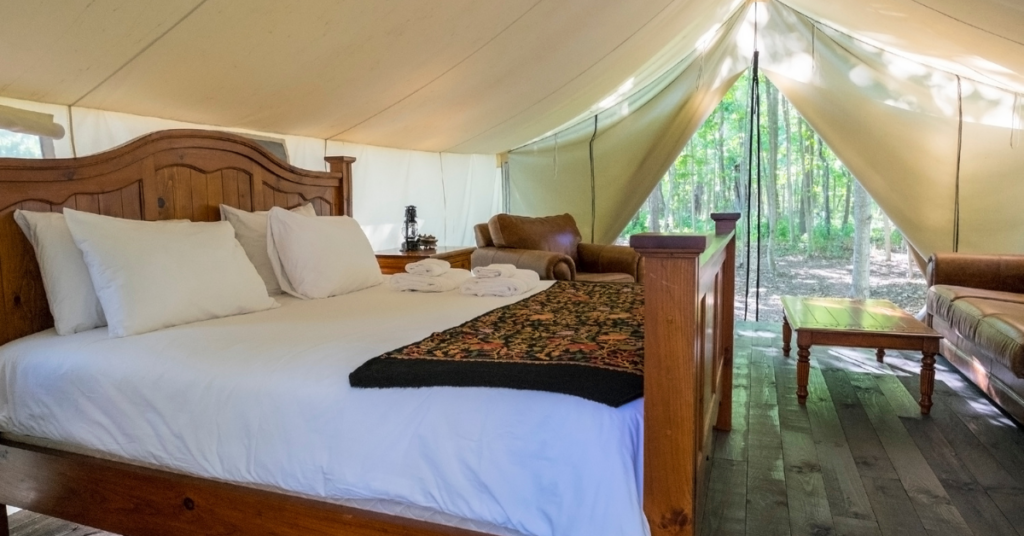 But those are not the only options glamping has to offer, in the last few years glamping has become a very different holiday options with lots of unusual accommodation on offer, including treehouses, yurts, tipis, bubbles and various unusual buildings including buses, helicopters and even a hobbit hole!
The list goes on and on, as glamping has introduced a festival of curiosities into the campsite's accommodation offer. You can transform anything into chic accommodation, as long as it is in a pleasant setting, in the middle of nature..
During the stay, the comfort level will depend on the type of accommodation (luxury tents, mobile homes, yurts). However, we can observe some generalities.
Basic offers
To earn the glamping designation, all accommodation must have:
A comfortable sleeping area
Running water
Electricity
In short, everything you need to feel right at home.
Classic campsites
If you choose a glamping offer at a classic campsite, your accommodation will be chicer, but nothing will change in terms of entertainment. These traditional campsites operate a bit like small villages where few activities are offered. Sometimes you can find a swimming pool, some entertainment for children or even karaoke evenings organised by the campsite. This is generally quite limited, and you end up organising your activities with family or friends in a relaxed atmosphere.
Are you planning your next holiday, and you don't know which type of trip to favour? The two choices are perfectly valid. You just have to ask yourself what experience you are looking for, and which your family will enjoy the most.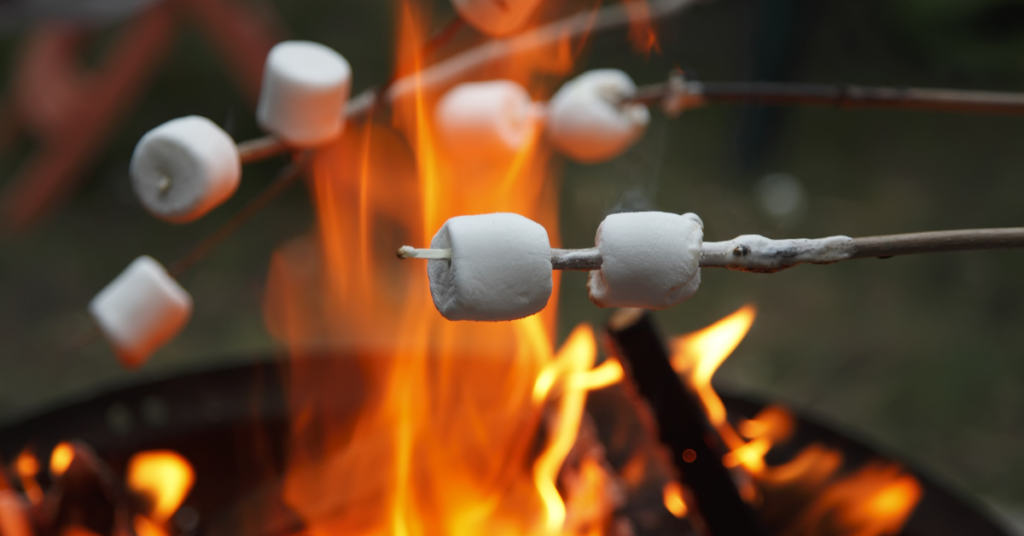 The campsite: a real homecoming
If your vacation is an opportunity to leave the comfort of your home for an authentic and rustic experience, then camping is for you. Tents and caravans offer less privacy than a mobile home or a bungalow, but they also facilitate contact with your neighbours.
Going camping means sleeping on an inflatable mattress, cooking on a stove, and using extension cords and multiple sockets to charge a laptop and a phone at the same time. It is also an option that requires a lot of material. But if you are equipped and not afraid to pitch the tent, camping is still the best value for money.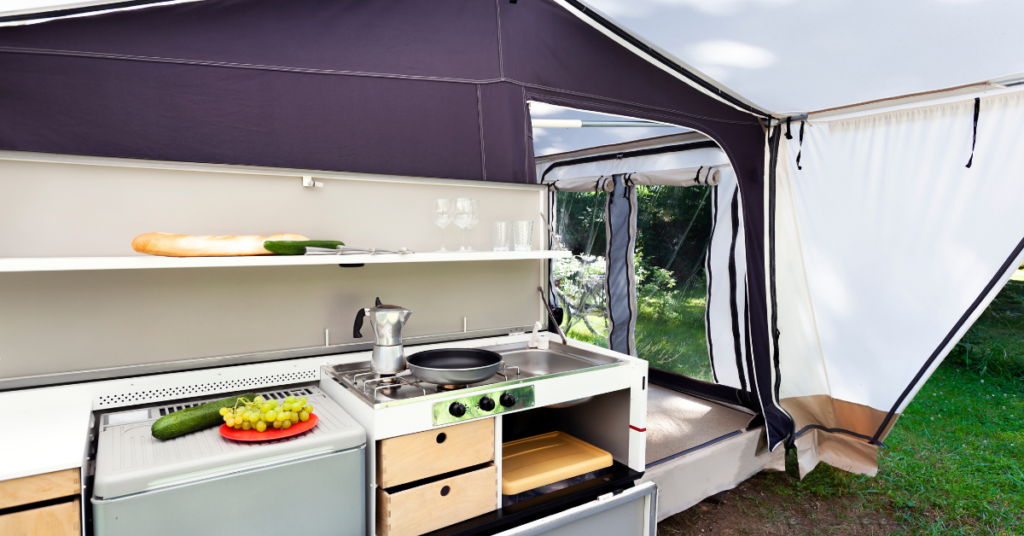 Glamping: luxury close to nature
This is the perfect option when you want to enjoy a natural setting without giving up a good bed and running water. This makes it possible to reconcile holidaymakers accustomed to a hotel's comfort or a rental house with stays in the open air. And for expert campers, this is the opportunity to rediscover the campsite in a new light. It is also the perfect choice for a couple or a family who occasionally decides to go camping without having the camper's equipment (tents, caravan, stove, etc.).
Also, spending several days in a tent is not for everyone. "Glamper" is also an opportunity for certain holidaymakers (elderly, disabled, pregnant women, etc.) to enjoy a setting similar to a campsite without its physical constraints. Finally, glamping offers a much more varied choice than camping. If you want to live a unique experience in an unusual accommodation, far from any civilisation, do not hesitate any longer.